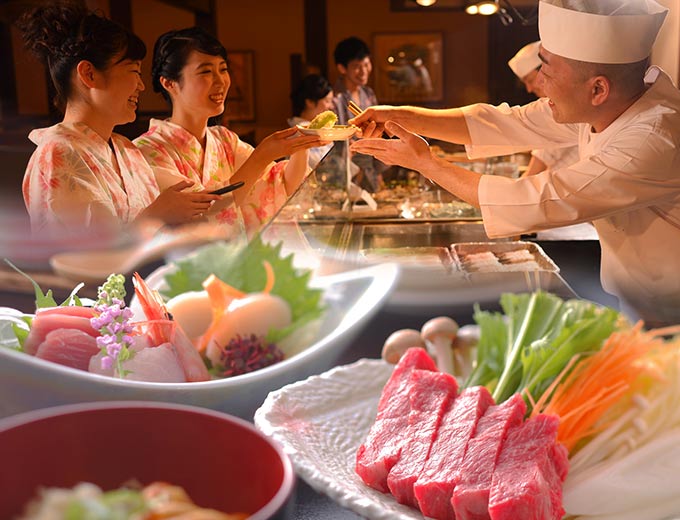 Cuisine


Airikan offers two ways to enjoy Iwate Prefecture's regional and seasonal cuisine, including dishes made with Hanamaki brand Platinum Pork, Hanamaki hitsumi, Hanamaki pickled vegetables, and ichigoni.
You can choose between our "Kamado Dining" and "Wazen Style" dining plans.
Kamado Dining lets you enjoy a buffet style meal with dishes like tempura, grilled fish, and wild vegetables.
Our Wazen Style is a traditional meal arrangement featuring regional dishes with local ingredients.
Only the Best Ingredients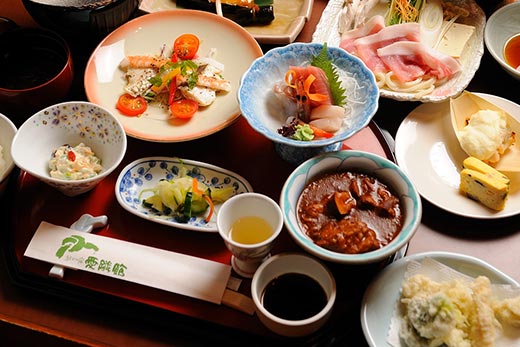 We are committed to cuisine made from ingredients sourced locally in Hanamaki and Iwate Prefecture. You'll love our repast using brand meats like Hanamaki Platinum Pork and Maesawa Beef, Hitomebore rice, and wild and locally grown vegetable
Two Dinner Styles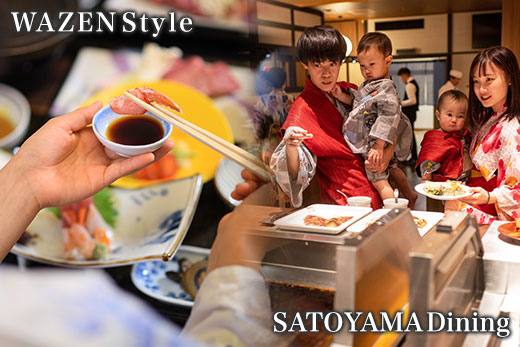 Guests select between our buffet style "Kamado Dining" that allows them to enjoy dishes like tempura, regional fare, and grilled fish, or our "Wazen Style" meals consisting of traditional Japanese fare.
Our Buffet Breakfast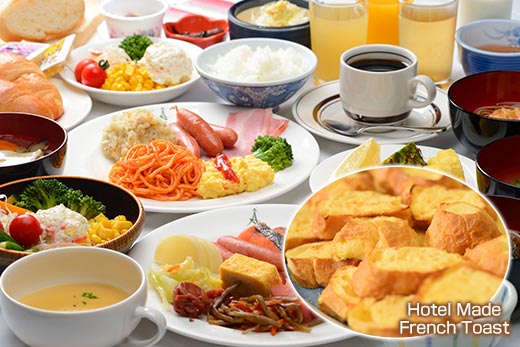 We offer a buffet style breakfast featuring around 30 Western and Japanese dishes. Enjoy a generous menu full of Hanamaki ingredients, with dishes including French toast and fresh salad. Drinks have free refills.
Two Dinner Styles

KAMADO Dining
In addition to sashimi and seasonal side-dishes, our Kamado Dining features fare such as tempura, grilled fish, onigiri, and regional dishes served buffet style fresh from our open kitchen. You can also enjoy a selection of fresh salads, fruits, and cakes.
Top off your meal with some local sake or wine.
Wazen Style
Our Wazen Style meals let guests enjoy fine Japanese cuisine with a traditional flair, either in their rooms or the dining room. Our commitment to local ingredients ensures you the great taste of the season. Wazen Style will give you the fullest experience of dining at a Japanese inn.
Popular Food and Drink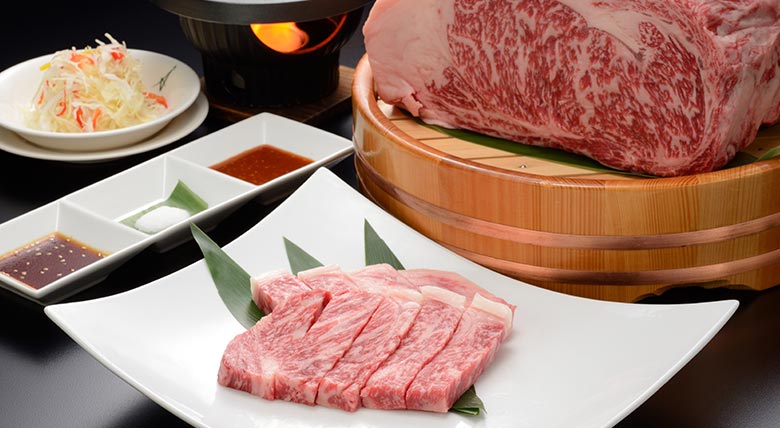 We offer special dishes such as Iwate's renowned Maesawa brand beef steak and platinum pork shabu-shabu.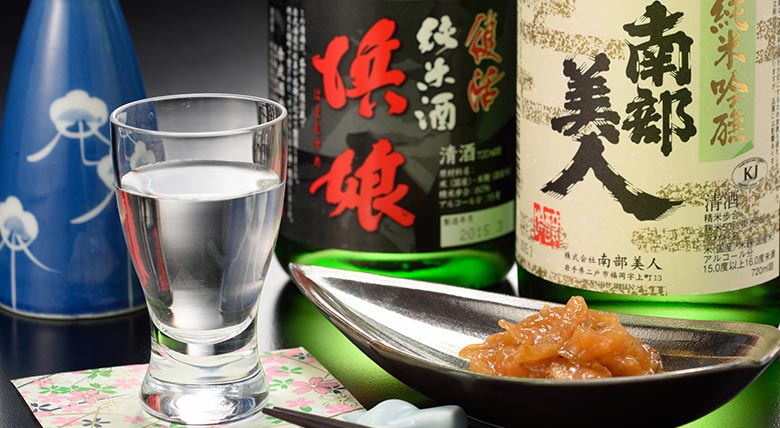 We also have a variety of alcoholic beverages like Iwate prefecture sake and wines from Edel Wein, a Hanamaki winery.
Comments are closed.